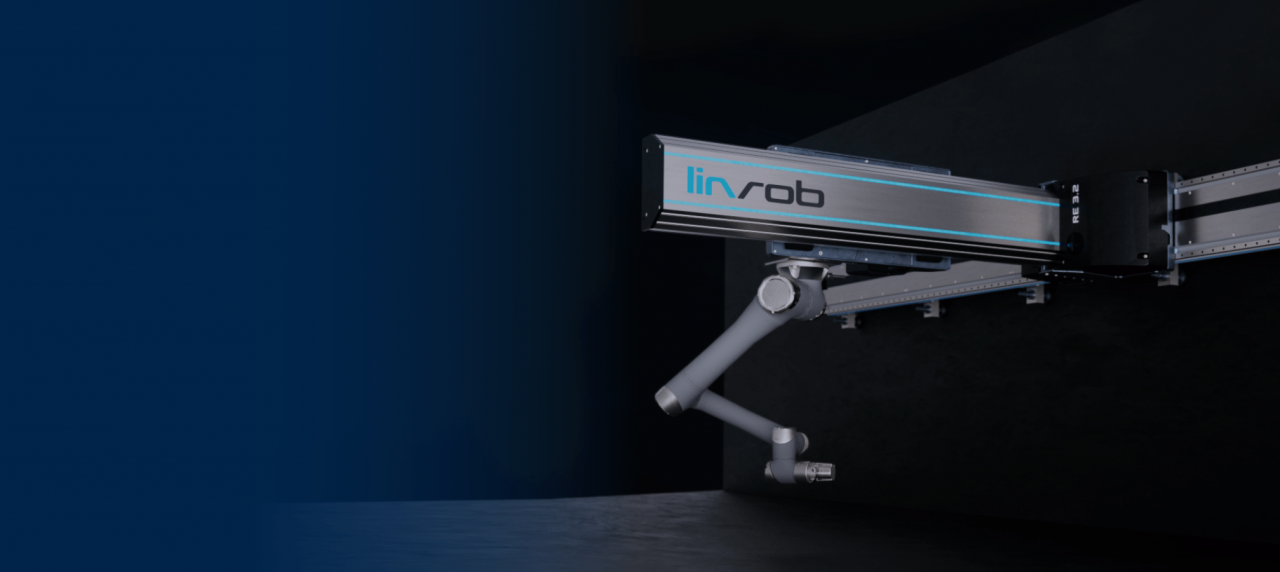 LINROB RANGE EXTENDER: SIMPLY VERSATILE
With one, two or three axes: our linear robots simply adapt to your needs. For this purpose, we also turn our range extenders upside down and even think around the corner.
SIMPLE, FLEXIBLE AND PRECISE
linrob makes it possible for almost every cobot and small industrial robot to extend its working volume up to 80 metres without losing precision and ease-of-use. Each linrob linear robot is just as easy and quick to operate as the cobot itself. We don't care whether your 7th axis is mounted on the floor, wall or ceiling - linrob always adapts to your needs.

With the help of our own MotionCentre software, every linrob can be put into operation within a few minutes. In addition, it is possible to teach and program our linrobs directly from the control panels of some cobots/robots.
Among other things, we are fully integrated into the Universal Robots and Doosan Robotics world. This makes the handling of the entire system even easier.
Discover our Range Extender
RE3
The RE3 has a profile width of 330 mm. This makes it ideal for large cobots - such as the UR20 and the H series from Doosan - and industrial robots up to 500 kg. If the linrob is longer than the robot cable, the controller and additional application components can easily be transported on the carriage.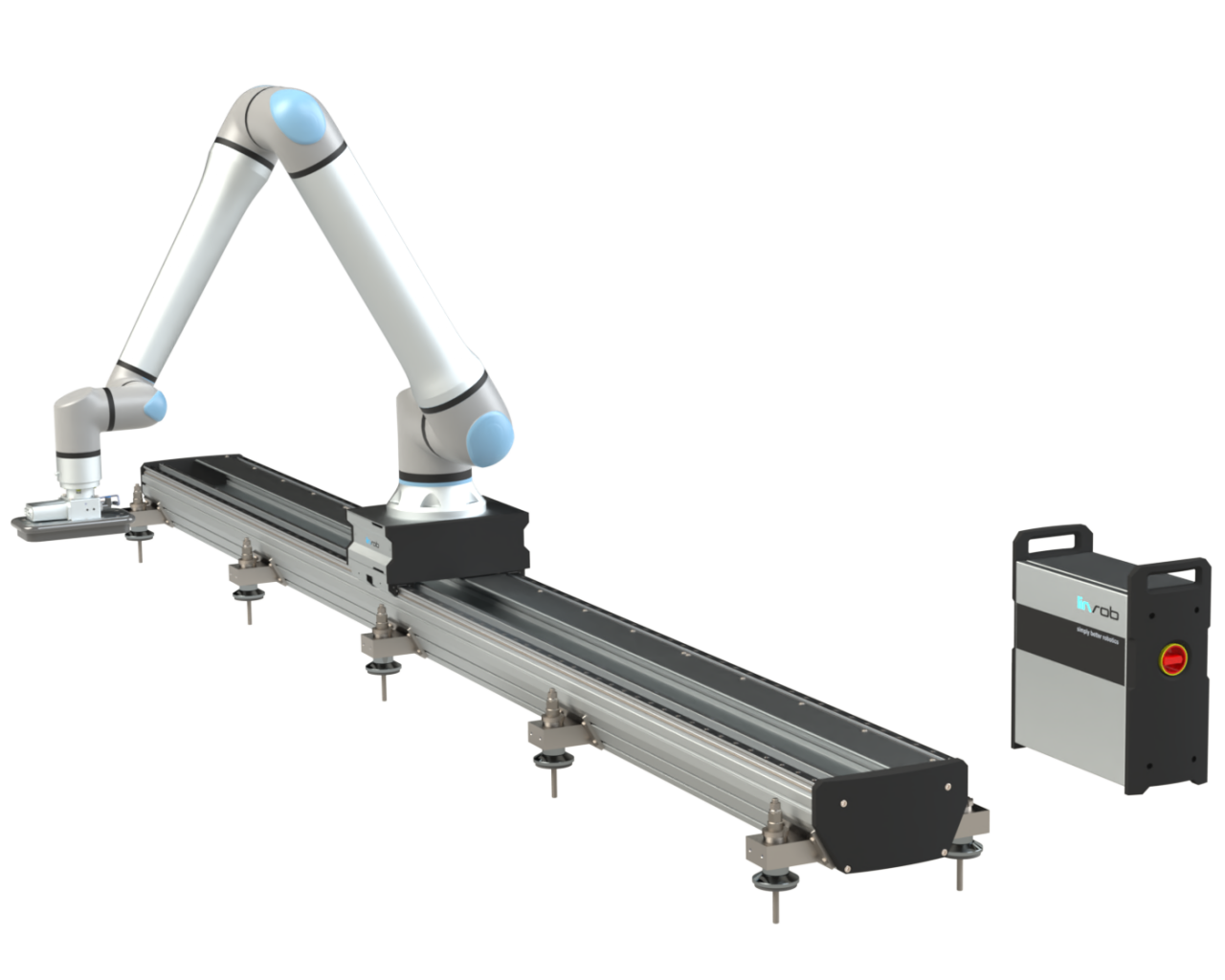 RE2
With a profile width of 200 mm, the RE2 is our standard axis for cobots and small industrial robots up to 250 kg. Additional T-slots allow us to easily connect external peripherals or additional energy chains.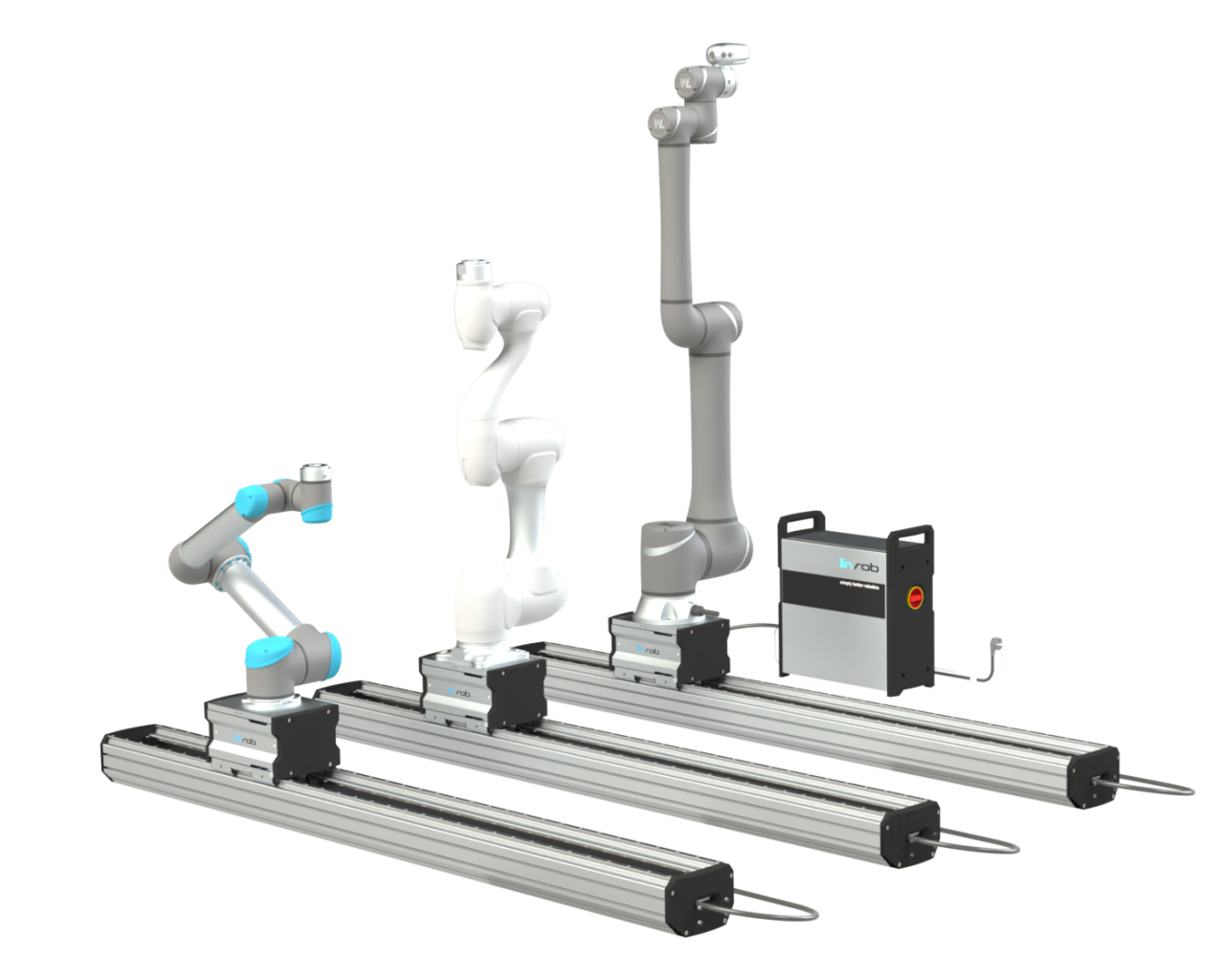 linrob linear robots at a glance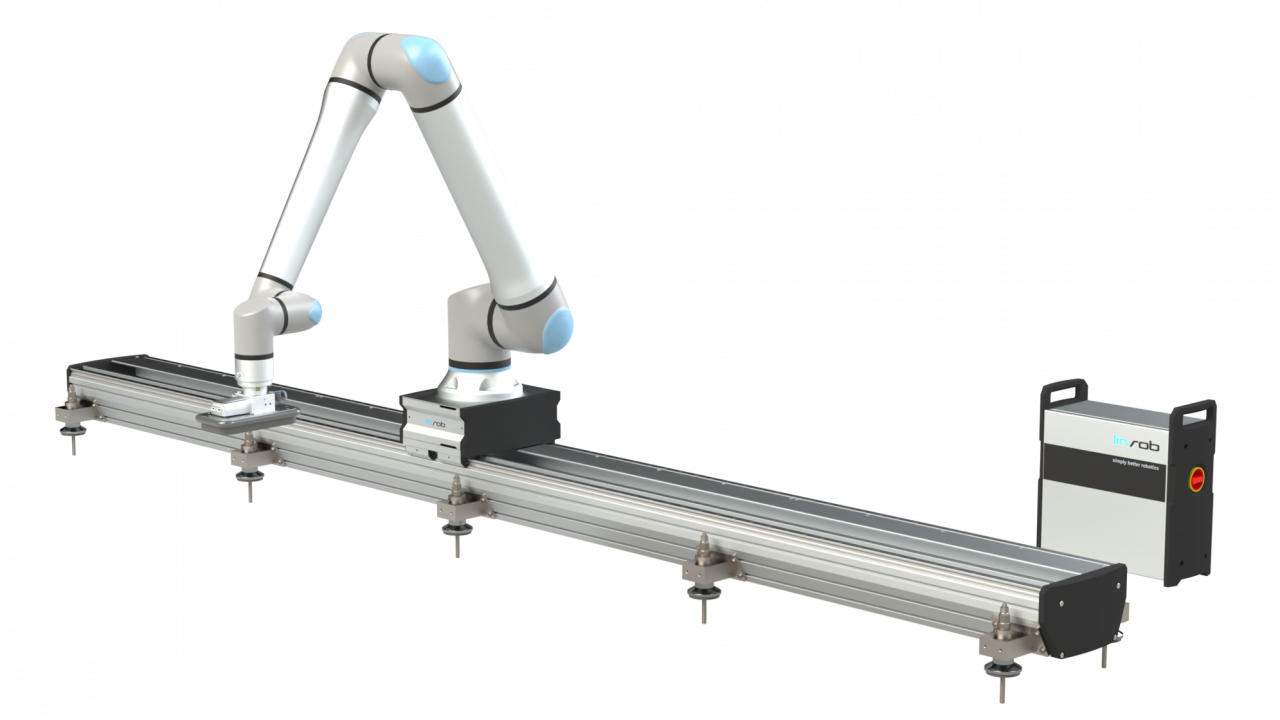 EASE-OF-USE
Each linrob is programmable by anyone via all common web browsers as well as via fully integrated apps - such as the UR-Cap. SEAMLESS INTEGRATION
linrob fits seamlessly, as an intelligent base-of-arm product, into any of your applications. Thanks to common interfaces, any robot or cobot can be easily integrated. SAFETY INTEGRATED
Thanks to the plug-and-play system, the integration of safety sensor technology is easier than ever. This makes coworking of robot and human possible. INFINITY RANGE
Achieve an application range of up to 80 metres without losing accuracy. READY-TO-GO
Each linear robot is delivered ready-to-work within a few days. Assembly and commissioning also take place within a few hours. DIGITAL SERVICES
For each application, a proof of concept is carried out in advance with the help of a digital twin.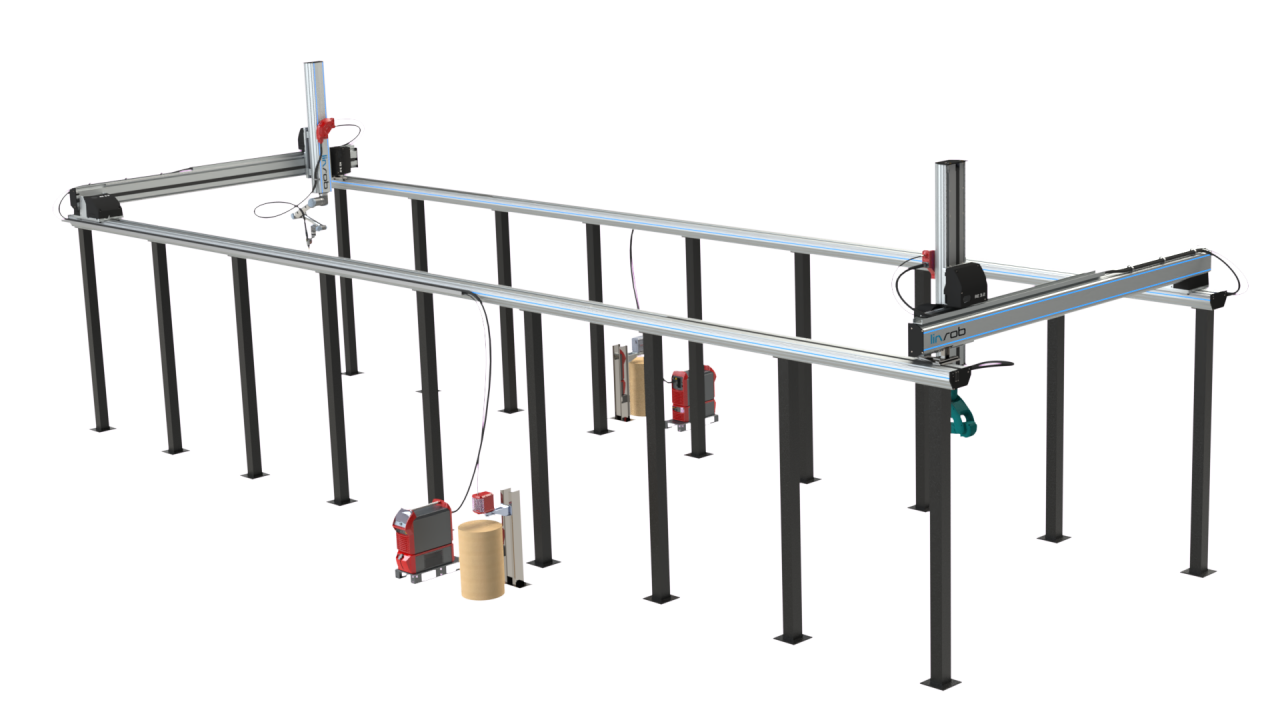 WELDING
Medium and large components can be handled as easily as with conventional cobot welding. And even hard-to-reach places can be welded without problems thanks to the linrob linear robots.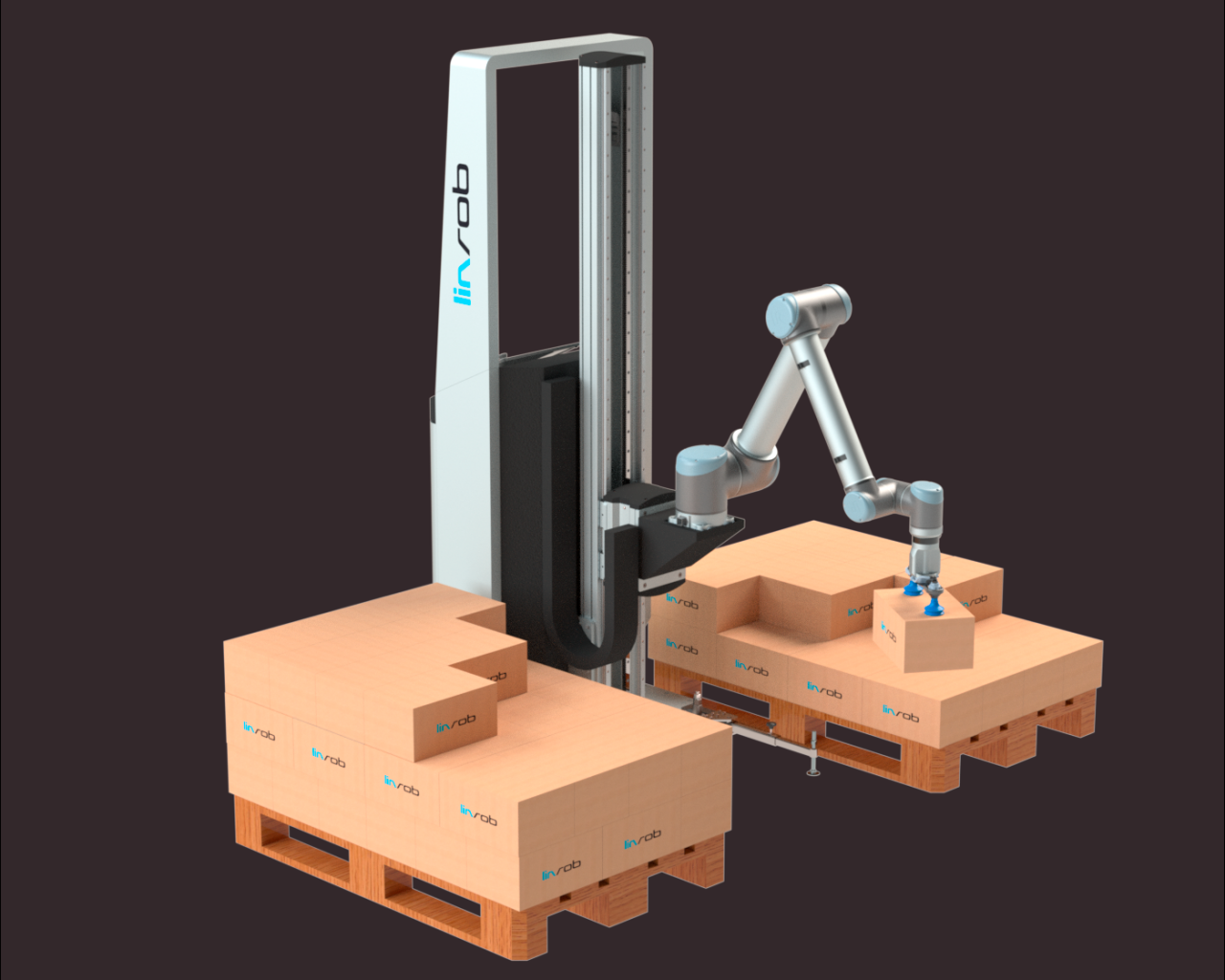 PALLETISING
Different products can be loaded directly onto different pallets. Due to the extendable horizontal axis, almost any number of pallets can be processed simultaneously.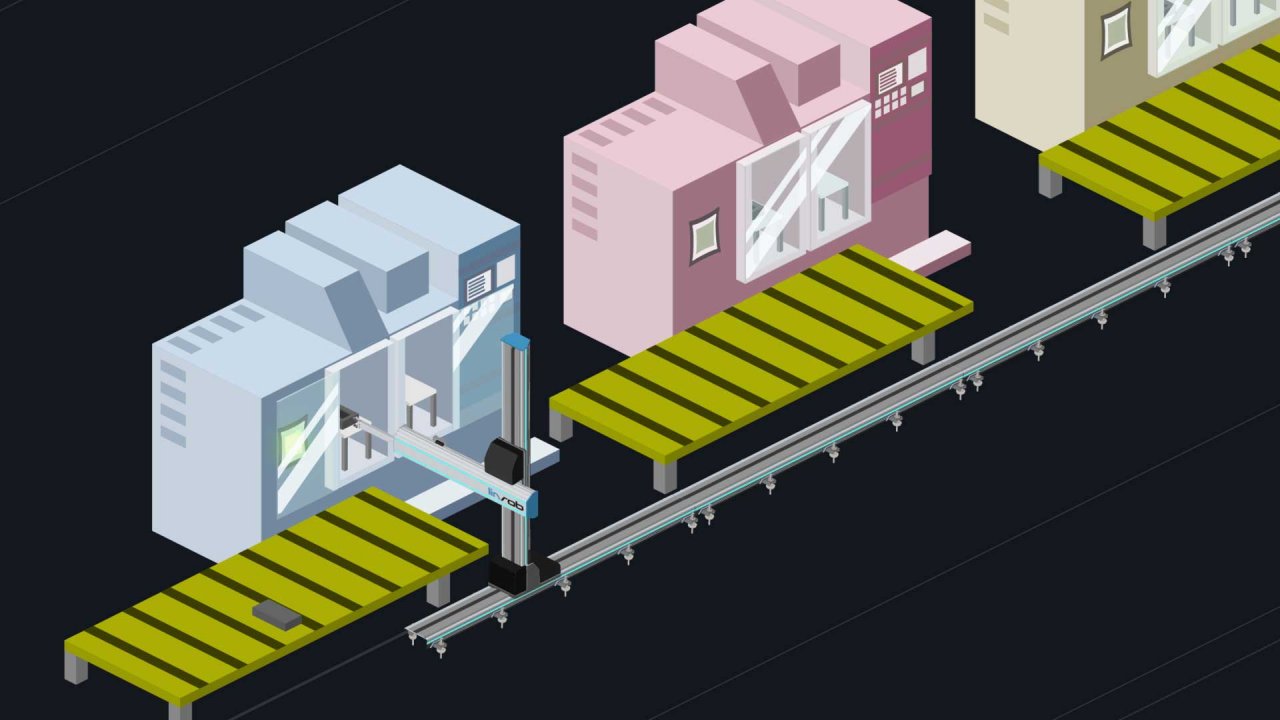 MACHINE LOADING
The fact that one cobot can now load and operate several machines means that the working times of the machines are used optimally so that there is no idle time.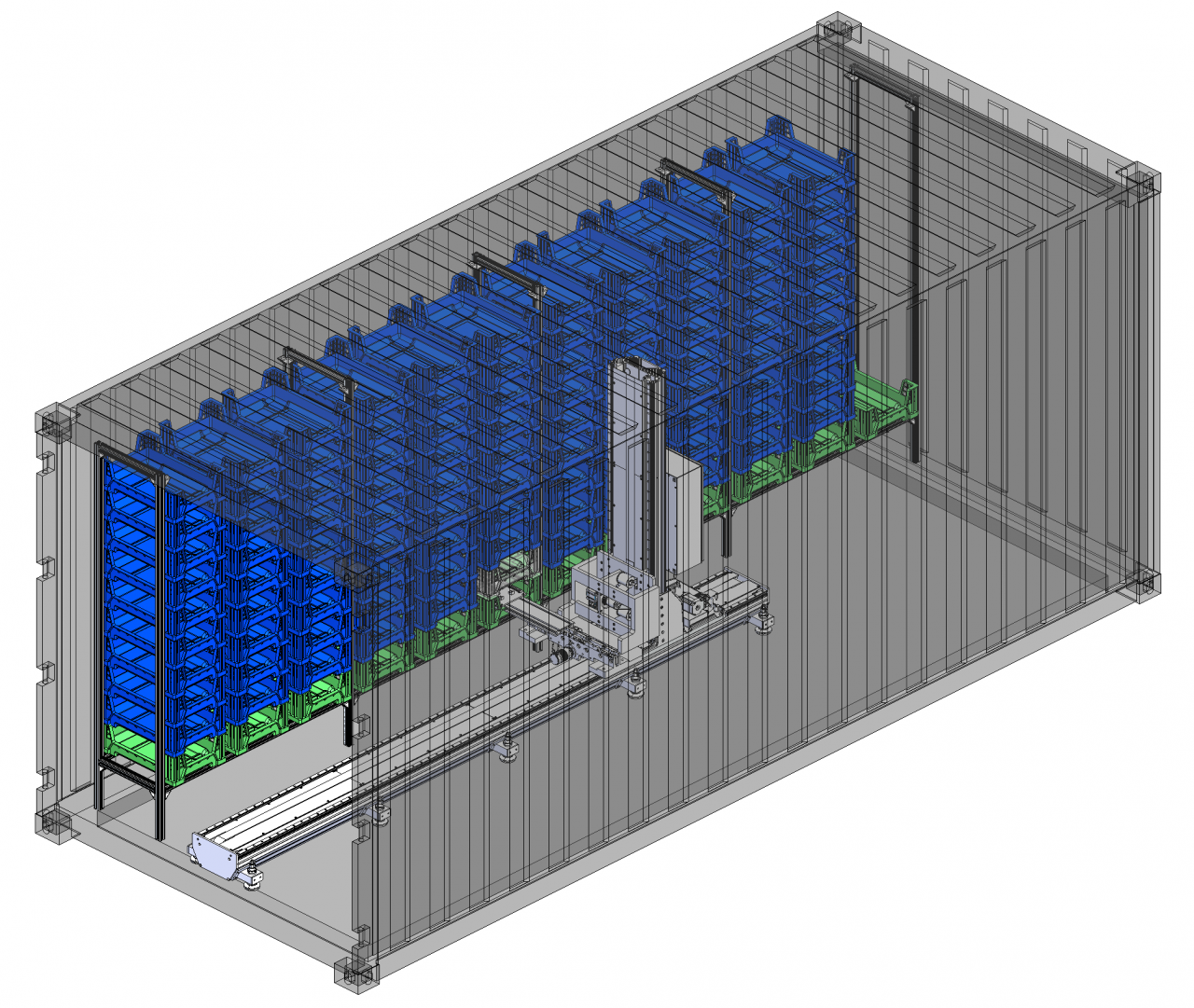 WAREHOUSE
The linrob linear axes make it possible to transport products over many metres. This means that the entire warehouse structure can be automated. By using the RE3 profile, even large and heavy products can be transferred.