Together with Niederrhein Automation, we have worked on making our linrob linear axles compatible with the Doosan software. This means that any Doosan cobot can be easily connected to any possible configuration of our linrob axles and the entire automation sequence can be programmed within a few minutes.
First, we mounted a Doosan cobot on our linrob RE 3.3 and coupled them together. Within a very short time, it was possible to operate the cobot and the linear robot with the Doosan control system.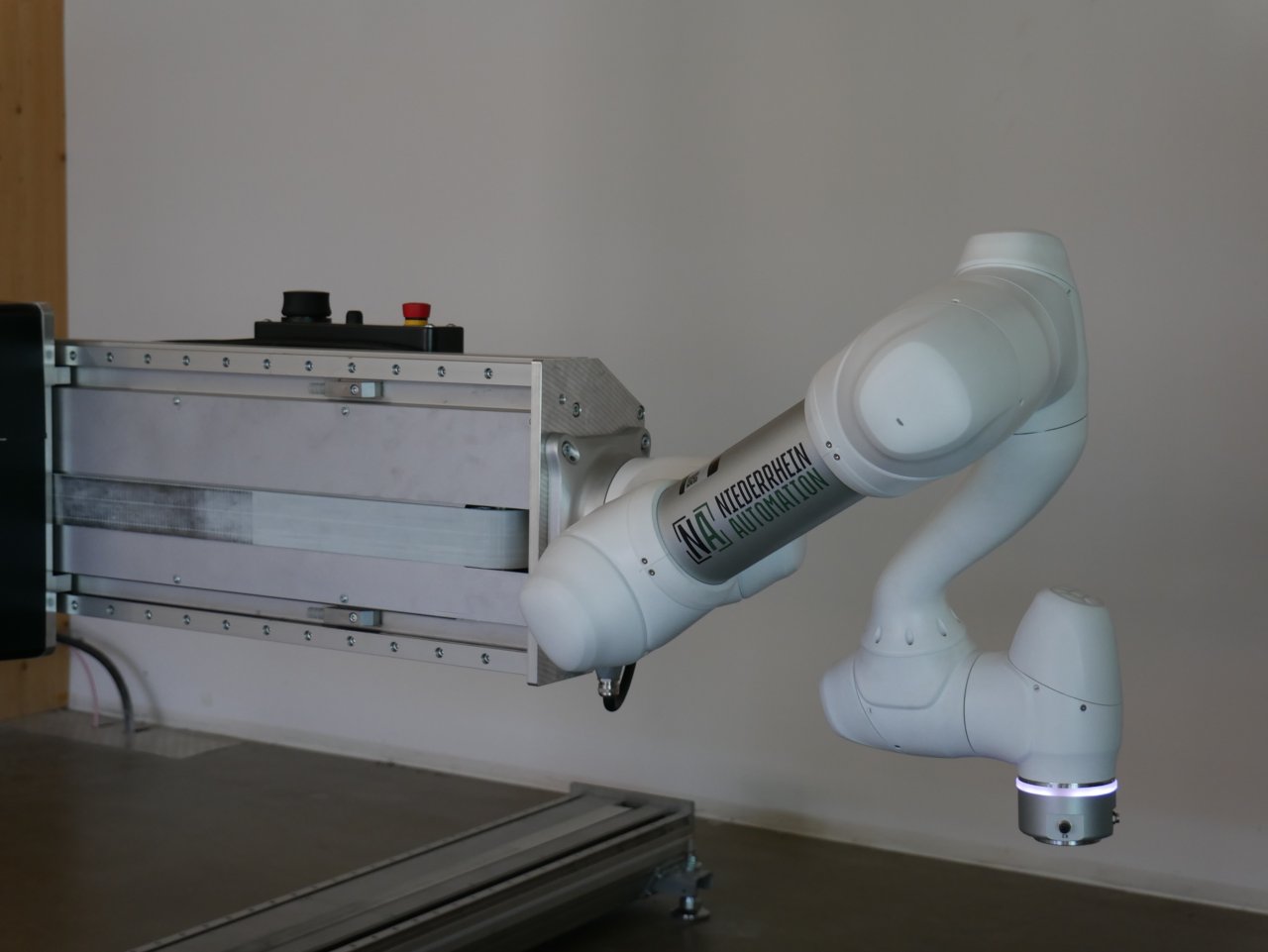 After just a couple of hours, the detailed adaptation has been completed and tested. Now the hardware of our linrob can be controlled and programmed quickly and easily from the user interface of the Doosan. The best thing about it, however, is how simple it is to operate: By pressing just a few buttons, the entire workflow of both robots can be programmed without code. This simplifies automation many times over and requires no complex training.
Thanks to this integration, you can now always select the right Doosan cobot for your application. Whether you need a robot with a small or large reach, with a high or small payload, or a combination of both: linrob always adapts to your circumstances as an intelligent base-of-arm product!
We have piqued your interest? Simply contact us and we will discuss your project!